Welcome to BORN
Founded in 1917, Born is the world's leading authority in fired heater technology. It has been so far 100 years, ever since the pioneering work of the founder of the company, Dr. Sidney Born. He was born in 1889, received his Ph.D. in 1913, and went on to develop a new thermal oil cracking process which launched his reputation in the petro-chemical industry. The third generation also remain heavily involved in the company's outstanding progress.

Born is now headed by its CEO, Dr. Sidney Born Jr., the grandson of the founder.

Born's continued concentration on process heaters and furnaces for the petro-chemical industry is the real strength of the company. It engineers, manufactures, inspects, installs and commissions heaters and furnaces in addition to providing ongoing advice to the industry.

Needless to say, BORN's reputation is second to none.

Born's export markets include Latin America/Caribbean, Africa, Middle East, Asia, Australia, Europe, Canada, Mexico and other countries.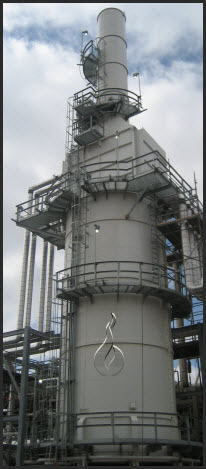 ---